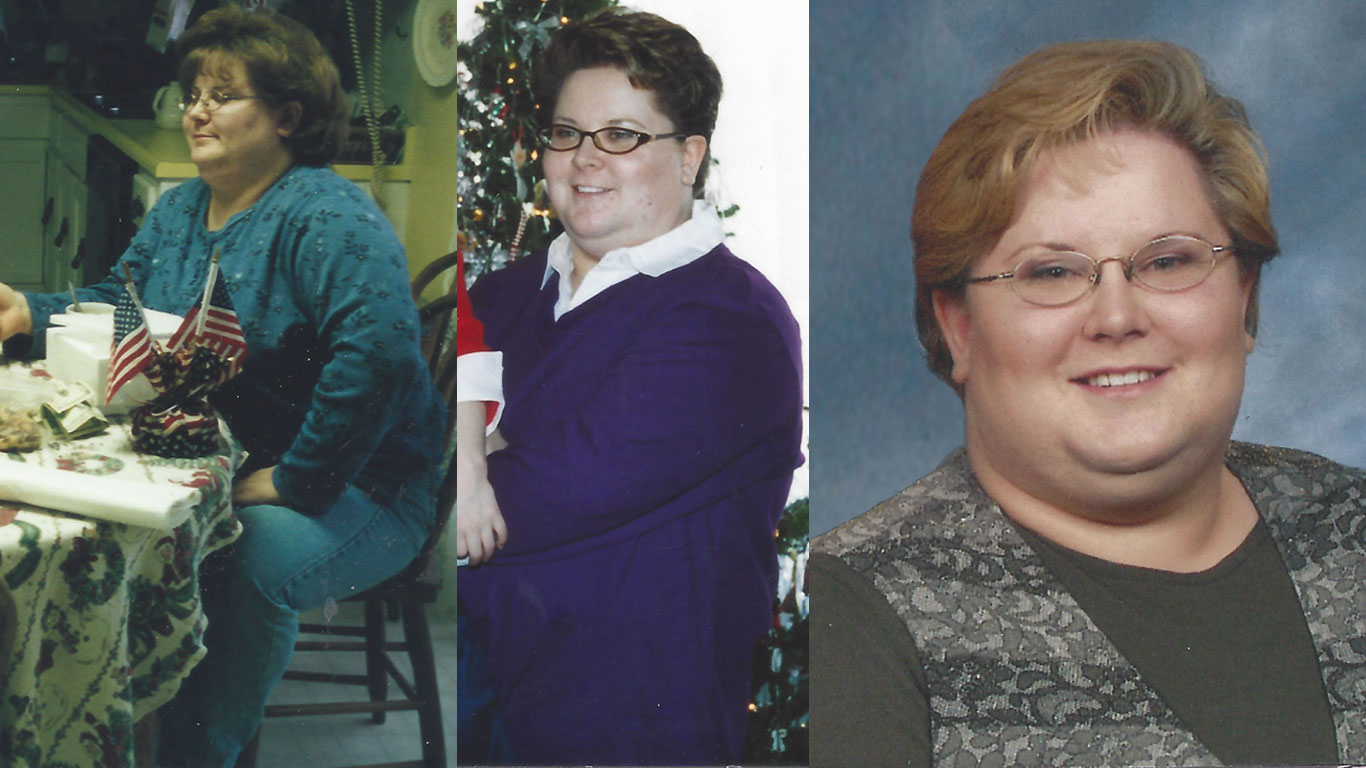 At my heaviest, as pictured above, I officially weighed 287 pounds.
This is the story of how I lost nearly 200 pounds and found a passion for health and wellness. It's the story of how God searched my heart and identified the root causes of my condition — the heart conditions that were revealed by the physical condition of my body. But He didn't stop with convicting me — He helped me overcome the chains that were holding me in a pit of despair, unhealthy, unhappy, and unconfident that I could change.
First, He helped me with what I believed to be my biggest problem — my weight, which had grown to nearly 300 pounds and was out of control. But in that journey, He revealed to me the underlying issues and transformed me from the inside out. My transformation was obvious to others on the outside, but the real change was in my relationship with God.
Together, this is a story of redemption and restoration and all glory to God for writing it on my heart.
This is my story.
Part One | Losing the Weight
The first part of my story is the story of my weight — the years of ups and downs, then the up, up, up. I share what it was like for me to finally admit that I was not just chubby, but morbidly obese and how it affected my health, my self esteem, and my relationships. I share the story of bariatric surgery, complications, and a difficult diagnosis. I share in humble honesty my failed attempts and setbacks, and in glorious revelation, what finally worked.
Part Two | Discovering a Passion for Discipline
My story didn't end when I reached a dress size or a certain number on the scale. I had to change my lifestyle to maintain a healthy weight. I had to learn true physical discipline — in my nutrition and activity — in order to achieve not just a healthy weight, but a strong body. I will share how I made exercise a regular part of my life and how physical discipline has also strengthened my spiritual discipline and my walk with Christ.
This part of my story documents the addition of exercise and physical activity to my wellness efforts. From Sweatin' to the Oldies to Tae Bo to strength training, I will share what I learned and how it changed my life. Just like the story of my weight loss, there were ups and downs and I made a lot of mistakes, but I ultimately found a love of lifting weights and bodybuilding.