I was born and for the most part raised in the Richmond/Centerville, Indiana area. I have been married to David since 1996 and our amazing daughter, Morgan, was born in 1997. In my free time, I enjoy writing, reading and activities with my family like hiking. We live in an old home in downtown Noblesville and I am fascinated by old homes, antiques, and historical places. 
My husband and I also teach the 2-year-old class every Sunday at White River Christian Church in Noblesville, where we are active members. We also love to visit amusement parks together — I am a roller coaster enthusiast, but am scared to death of ferris wheels. David and I are avid fans of the Indianapolis Colts and love to watch the games together. 
Since 2012, I have served on a women's jail ministry team. We go weekly to visit with and share the Gospel with women incarcerated in our county jail and have served as a mentor to some of these women upon their release. I have also facilitated an addiction recovery class, hoping to help women break the chains of addiction in their lives. 
I absolutely love to watch Jeopardy. I consider it a rare but wonderful treat when I'm able to watch it. David and I work out together at our local LA Fitness gym 3 to 4 times per week. In the gym, we do pretty intense strength training workouts (free weights, all the way) and on our "off days" from the gym, we try to incorporate some active recovery activities — walking, hiking, bowling, etc. We try to stay active and we try to make fitness fun.
I've been a fan of Harry Connick, Jr. since the early 1990's and have attended several concerts, some with my daughter and husband. David and I really enjoy live comedy, too, and consider it a really fun way to get an "ab" workout.
I believe with all my heart that God has gifted me with a sense of humor and an eye for humor in almost any situation. I love the power of laughter to diffuse tension and to put our problems into perspective. A warm, sincere laugh can melt the ice and form a bond and I inject humor into nearly everything I do. It is big part of who I am.
I love to learn — when faced with something I don't understand, the challenge to figure it out is exhilarating to me. I fill a lot of my time with "white noise," usually a podcast like, "How it's Made," or a video from a training site like Lynda or Creative Live. Learning new things is what keeps life interesting, and I also believe that widespread knowledge may serve me well some day if I ever make it on to Jeopardy.
I also sincerely love to work, so I guess I don't really think of it as work. I enjoy the challenge, the fulfillment of completing a task, and the satisfaction of helping clients. I'm a teacher at heart and enjoy introducing others to technology and convincing them they can do more than they may have thought possible. I'm energized by deadlines and compelled by a desire for excellence.
Workers who protect their employer's interests will be rewarded.
~Proverbs 27:18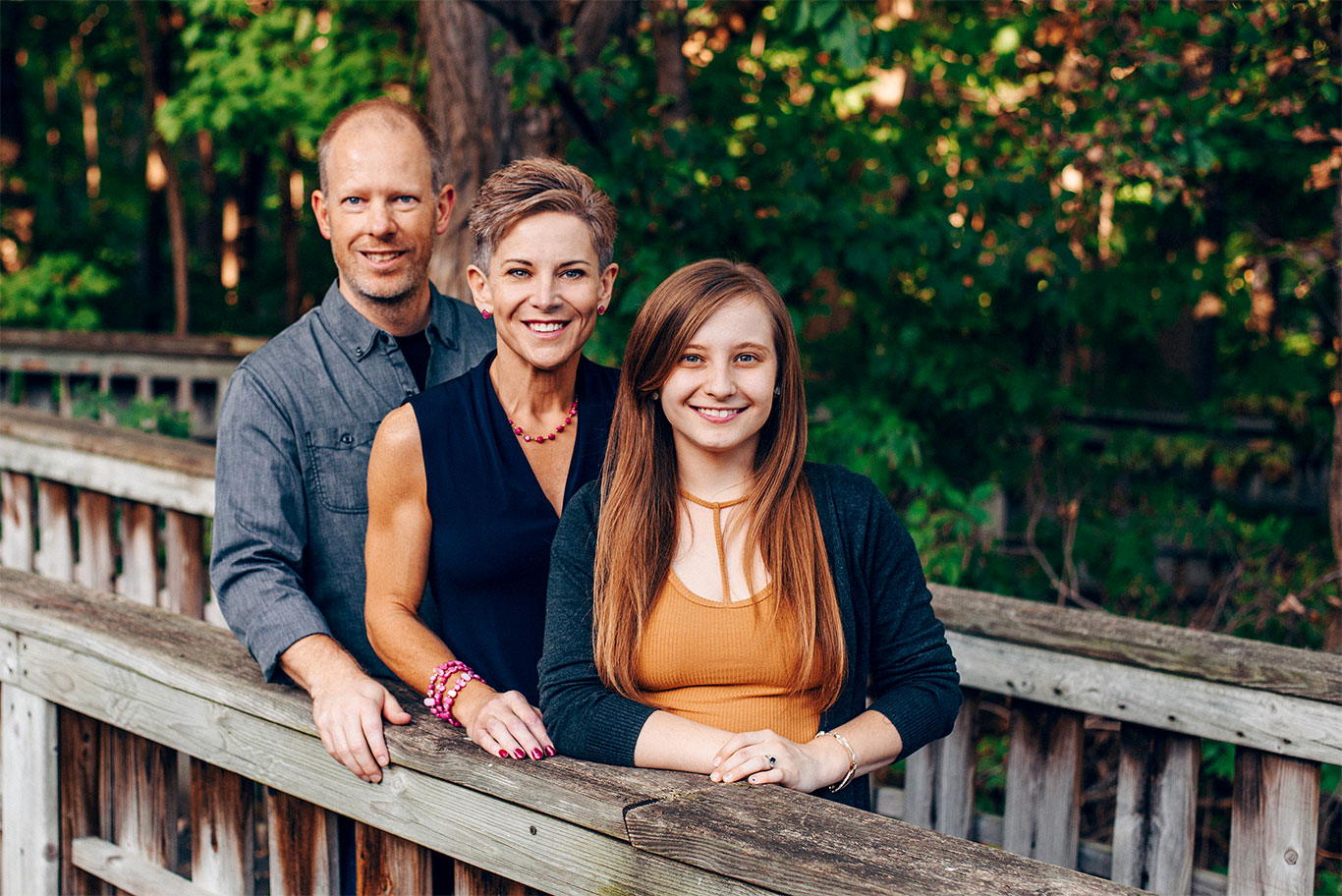 My family — both immediate and extended — is very important to me. I am blessed to have been raised by godly parents with deep convictions. They modeled a happy and committed marriage and for that I am forever grateful. I love my "baby" brother and "baby" sister — even though they are both much taller than I. I also love spoiling their kids and have been blessed by how they love my daughter. My sister and I share a birthday — ten years apart to the day.
My extended family gets together as much as possible and we've been heard to remark how wonderful it is that we not only love one another, but we even like one another!